Accessibility 1. We may not ALWAYS be at our office. But, almost! And, we're just about always available. How long does it take your consultant to get back to you?
Accessibility 2. When starting up EAS, a client advised that he disliked having to worry about the clock ticking every time he called his consultants. And, of course, that made him call less than he would have otherwise. It inhibited the dialog between his company and its consultants -- a lose-lose arrangement. EAS is set up differently. Here's wording often included in EAS' engagement letters:
| | |
| --- | --- |
| | "In conjunction with your engaging me to perform regular reserve evaluations, I remain available for free phone consultations and on-site visits including general meetings, brainstorming sessions, and the like. For now at least, I set no specific limitations on this, but rather expect and hope you will take advantage of it whenever you feel it is appropriate. When and if specific assignments arise supplemental to or separate from the reserve work, we can decide on the costs and billing arrangements for those." |
Responsiveness. This doesn't just mean fast. It also refers to how well do you react to what a client is saying or to what the data is revealing. Has there been a change in case reserve adequacy, in claim handling procedures, retention, or book of business? These types of operational changes can affect an actuarial analysis and results. A good actuary will listen, recognize, evaluate, document, and discuss.
Who's Doing the Work? At many consulting firms, most of the work is delegated down to the least expensive staff. Do you know who is actually doing the work? How well qualified are they? How much input and oversight does the consultant you hired have on the work done on your account? At EAS, most or all of the work is done by top staff.
Information You Can Use. Referencing information like the diagnostic statistics described to the right, EAS highlights key observations. Early indications of an unintended drop in case-reserve adequacy or a change in close-no-pay ratios, for example, provide important information that clients use to manage their business.


"... [EAS] have been very prompt and diligent in providing an excellent work product and able to work well on difficult assignments. Their firm has proven to be trustworthy and very professional. ..."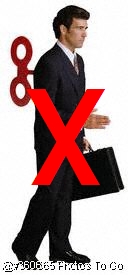 Personal Touch -- No two assignments are alike. Each client has unique aspects and special circumstances. Applying a cookie cutter approach would just be an easy way to get a wrong answer.
Diagnostics. Reserve evaluations performed by EAS yield more than just a numerical result and a good luck wish!. As a by-product of many EAS studies, additional value added diagnostic statistics are derived, reviewed, and presented. Examples include:
claim frequency rates,
close-no-pay claim ratios,
average claim severities,
claim closure rates (settlement ratios),
various case reserve adequacy statistics,
incremental ALAE-to-loss ratios, etc.