Jon Michelson is the founder and owner of EAS.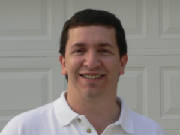 Résumé of Jon W. Michelson
Professional Certification: Fellow of the Casualty Actuarial Society and Member of the American Academy of Actuaries.
Education: Washington University in St. Louis -- B.A. in Mathematics. 1983. Magna Cum Laude.
Assignments: Partial list:
reserve evaluations for insurance companies ranging from start-up organizations to multi-line companies writing billions of dollars in annual premiums

reserve evaluations and retention level analyses for self-insured groups, including governmental entities, self-insurance pools, and the captive insurance companies of major corporations

second opinions of work prepared by other actuaries

rate filing reviews and reserve evaluations for state insurance departments

support for companies involved in litigation including serving as expert witness and on an expert actuarial panel

development of a by-policy pricing model for workers compensation

feasibility studies and related work supporting the formation of captives and risk retention groups

development of software that calculates risk based capita requirements for property/casualty insurance companies

development of software that quantifies the potential liabilities associated with breast implants.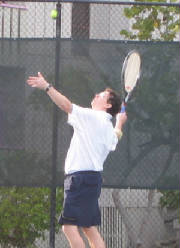 Professional Positions: Prior to founding Expert Actuarial Services in 2001, Mr. Michelson spent twelve years in the St. Louis office of Tillinghast-Towers Perrin, a leading actuarial and insurance consulting services firm. Prior to Tillinghast, Mr. Michelson performed actuarial consulting services for a major accounting firm and for a large insurance broker. In addition to his consulting experience, Mr. Michelson worked for four years in the Pricing Department of Wausau Insurance Company's personal lines business center. There he managed the actuarial unit in its function of performing rate level reviews of the company's private passenger automobile business in all fifty states.
Professional Volunteer and Leadership:
Mr. Michelson has spoken at numerous industry seminars on such subjects as loss reserving, risk-based capital, breast implant liability, loss reserve discounting for tax purposes, and changes in the NAIC's Statutory Property/Casualty Annual Statement. He has participated as a member of the Casualty Actuarial Society's committees on examinations and on dynamic financial modeling. Mr. Michelson became a member of the CAS'
Committee on Reserves
in 1997, and served as Vice Chair or Chair of that committee from 2000 through 2005. He currently serves on that Committee and on the faculty of the American Academy of Actuaries' annual seminar, "Effective P/C Loss Reserve Opinions: Tools for the Appointed Actuary".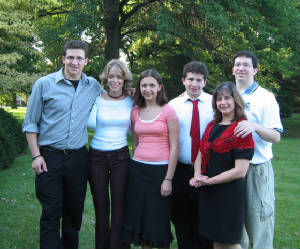 Interests: Tennis, travel (esp. Hawaii -- I hope to go back some day), games, professional sports, movies.
Family: See picture
~~~~~~~~~~~~~~~~~~~~~~~~~~~~~~~~~~~~~~~~~~~~~~~~~~~~~
For certain assignments, EAS affiliates with other professional services firms. Additional information is available upon request.