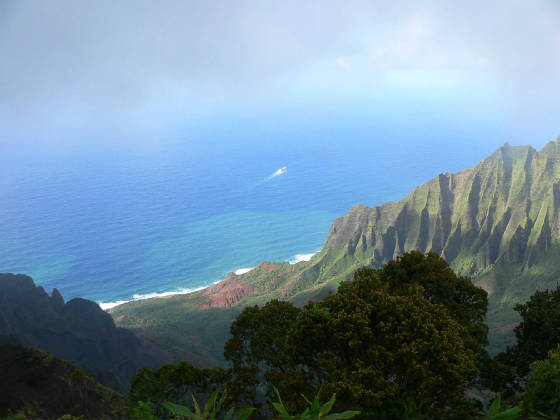 Hawaii \ Kauai \ 2005.03.15 \ Waimea Canyon \ Kalalau Lookout \ NaPali , cruise ship. The clouds lifted over the valley to reveal a beautiful vista and a cruise ship below. Here it is sailing away.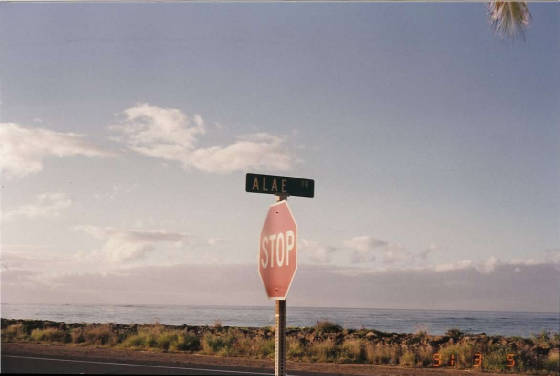 Hawaii \ Kauai \ 1991.03.05 \ Kekaha (West Kauai) STOP sign at ALAE. A nice picture made cooler by its appropriateness -- A stop sign and ALAE Rd. Sounds like a call to reduce claim expenses. We happened upon this after descending from Waimea Canyon way back in 1991.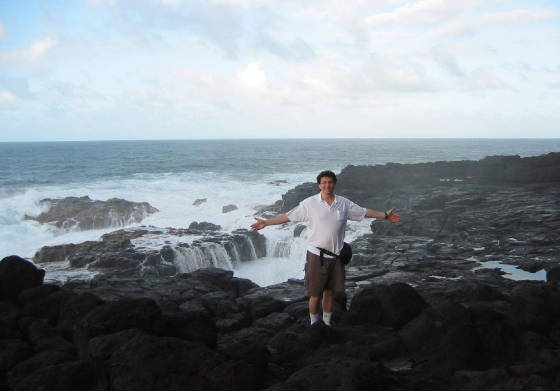 Hawaii \ Kauai \ 2003.03.01 \ North Shore \Jon Michelson at Filling Lava Rock Pool near Queen's Bath. I'm happy here since I'm still alive! This was right after a rogue wave washed completely over me -- very frightening! I advise that you don't go to Queen's Bath in the winter when rough seas make the hike treacherous..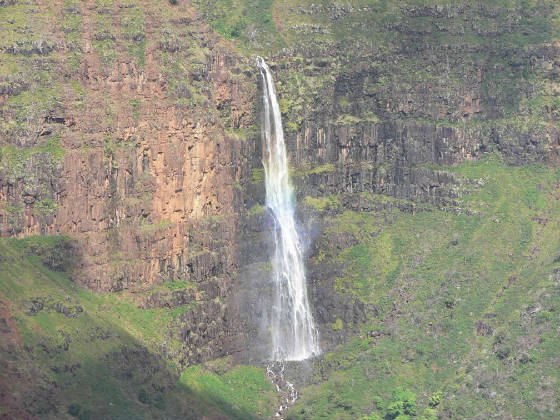 Hawaii \ Kauai \ 2005.03.15 \ Waimea Canyon \ Waipoo Falls - Gorgeous. One of my favorite pictures -- you can sort of see the rainbow in the mist about halfway up. These falls can be seen from the road on the way up the canyon. It's easy to see from the road, but fairly far away in a gorge that frames the waterfall perfectly.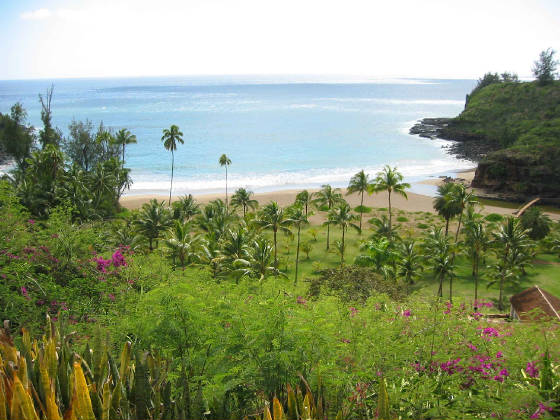 Hawaii \ Kauai \ 2003.02.28 \ Botanical Garden From Above. The tour of the National Botanical Gardens a bit west of Poipu was very nice. But, the best or most picturesque view can be seen on the little tram ride from the visitor center to the Gardens. Differentiations in the water colors can be seen. And, the palm trees below look like decorations on a perfect set.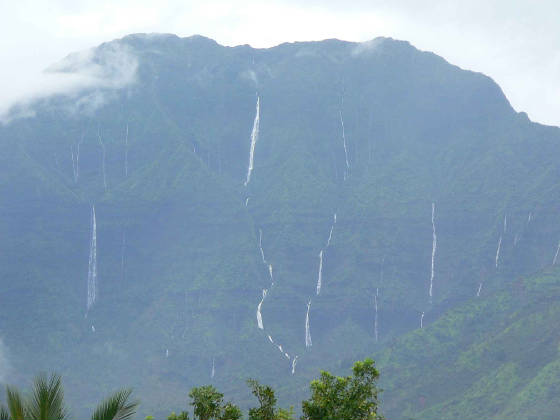 Hawaii \ Kauai \ 2006.03.18 \ North Shore Waterfalls P1020515. It rained everyday and almost all day on Kauai's North Shore that month. Roads closed, reservoirs broke, and we were stranded. On the other hand, the waterfalls were pumping and plentiful. How many do you see?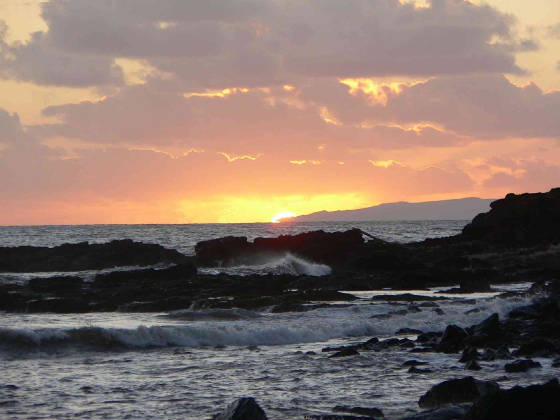 Hawaii Kauai 2005.03.15 Salt Pond Beach Sunset, Niihau P1010200. After a long dayof sightseeing, we stopped by this little known beach and were welcomed by the most amazing sunset ever! The sun here is partially blocked by Niihau, the "Forbidden Isle". Beautfiul.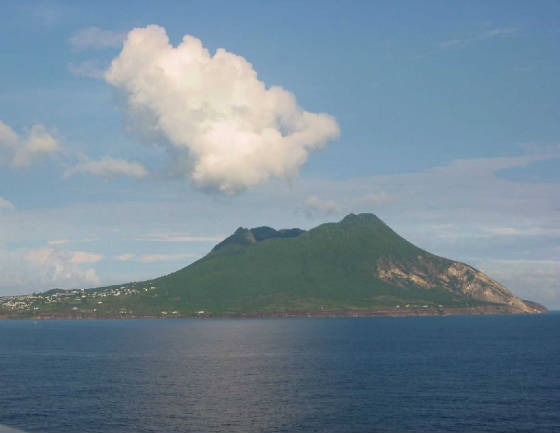 Western Caribbean / 2003.12.12 - The lone non-Hawaii picture in the bunch. We saw this island during a day at sea while on a cruise. This may be the island called Saba. Do you know? I call the picture "Puffff", since ... well you know.